Jury Members of the fifth edition
4366
4407
4587
4428
4421
4411
4571
4636
Jury Members of Shining Stars of Europe IV featuring EYD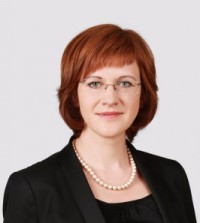 Ms Zanda KALNINA-LUKASEVICA
Acting Minister for Development and Parliamentary State Secretary for European Affairs of Latvia
Ms Zanda Kalniņa-Lukaševica has been holding the office of Parliamentary State Secretary for the European Affairs of Latvia since 2014. She was elected to the Parliament (Saeima) of Latvia in 2011, and was appointed Chairperson of the European Affairs Committee and Chairperson of the Reform Party parliamentary group, while at the same time serving as a Member of the Economic, Agricultural, Environmental and Regional Policy Committee. Ms Kalniņa-Lukaševica has worked as adviser on strategic planning and analysis to the President of the Republic of Latvia at the Chancery of the President of Latvia.
Ms Kalniņa-Lukaševica holds a first academic degree in social work, a Master's Degree at the Faculty of Economics and Management of the University of Latvia, as well as a Doctoral Degree in Management Science in the field of Public Administration.
Ms Kalniņa-Lukaševica is also known for her civic activities and publications. She is a member of boards of the following non-profit organisations - "European Movement–Latvia" and "Caritas" (Latvia).
Mr Romain SCHNEIDER
Minister for Development Cooperation and Humanitarian Affairs of Luxembourg
Ambassador Hatem ATALLAH (Tunisia)
Executive Director of the Anna Lindh Foundation
Ambassador Hatem Atallah is the current Executive Director of the Anna Lindh Foundation. Coming from a rich diplomatic background, he was the Tunisian ambassador in several countries including The United States, the United Kingdom, South Africa and Ethiopia.He also served as Permanent Representative to the Organization of American States, the African Union, the Economic Commission for Africa, UNEP and UN-Habitat. More recently he was appointed Diplomatic Advisor to the Head of the Tunisian Government until February 2015.
Ambassador Atallah participated in numerous summits of the African Union and the United Nations and to several ministerial meetings. He also acquired a long experience in organizing cultural activities: exhibitions of paintings, Cinema Days, musical performances, lectures on history and heritage, and debates on inter-cultural and inter-religious dialogue.
Director of CONCORD, the European NGO confederation for Relief and Development
Seamus Jeffreson has been Director of CONCORD, the European NGO confederation for Relief and Development, since January 2014. Prior to joining CONCORD, he worked for 10 years on humanitarian and development projects in the Middle East and Ethiopia with the IMC, CARE International, Trocaire and CAFOD.
Prior to his work with NGOs, he worked for the European Agency for Reconstruction in Kosovo and Serbia and as an adviser on EU regional development and cross border projects in Eastern Europe and the western Balkans. He began his career in the European Commission's technical assistance office in South Africa at the new time of the country's transition to democracy in the mid 1990s.
@SeamusJeffreson
Director of the platform of development NGOs in Luxembourg (Cercle de Coopération)
Christine Dahm is Director of the Cercle de Coopération, the platform of development NGOs in Luxembourg. The Cercle de Coopération counts 75 member organisations.
Prior to that, Christine Dahm has held leading positions in the wealth planning and private banking sector in Luxembourg for over 17 years.

Mr Ben FAYOT
Goodwill Ambassador of the European Year for Development
Mr Ben Fayot (born in 1937 in Luxembourg City) was a Member of the Luxembourg Chamber of Deputies both from 1984 to 1989 and from 1999 to 2013, while presiding at the Commission of External and European Affairs between 2004 and 2013. From 1989 to 1999, M Fayot was a Member of the European Parliament and from 2004 to 2009, President of the Parliamentary Group of the Luxembourg Socialist Workers' Party. Besides, Ben Fayot is a professor and a political historian, specialised in European politics and the history of socialism in Luxembourg.
Muriel DELALE
European Policy Adviser & Violonist
Born in 1986, Muriel is a professional musician and has specialized in European policy at the same time. She is a graduate of the Conservatories of Caen and Paris (Boulogne-Billancourt) with a degree in violin in 2004 and 2007 and has since been active as a professional violinist, playing in various orchestras in France and the Netherlands, while teaching and leading various musical projects. Muriel also graduated from the Institute of European Studies (Brussels) in 2013 and has since worked with the European Parliament, the European Commission and the Luxembourg Presidency 2015 of the Council of the EU.
She is interested in a variety of fields with a special fondness for local community commitments in Brussels, multidisciplinary and musical youth projects, as well as world travelling.
Noureddine ERRADI
Coach and Trainer on intercultural competence
Noureddine is a coach and trainer on intercultural competence to decision-makers, politicians, trainers, and professionals in the field of integration. He has long-term expertise in the fields of integration of immigrant populations, transition support to early school leavers, and prevention of violent radicalisation. Furthermore, he developed training programmes for professionals working with refugees, asylum seekers and immigrants.
Jury Members of Shining Stars of Europe III
Samantha SCHNITZLER
Actress, artistic director, dancer and choreographer
Born in New Caledonia, Samantha grew up in Paris where she started dancing from the age of 6. Later on she trained as an actress and dancer in Paris and Montreal. After living in a few different countries she settled down in London in 2012 where she has been working as an actress, artistic director, dancer and choreographer. Her credits include work on Hollywood and Bollywood feature films as well as various short films and music videos.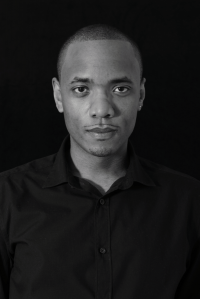 Timothy Ward
Multimedia specialist: music composition, photography and video production.
Timothy Ward is a London-based multimedia specialist with a professional background in music composition, photography and video production. Initially training in Music Technology and Sound Engineering, he went on to manage a private recording studio as well as collaborate with numerous music artists, gaining substantial experience in production and audio mixing. More recently Timothy attained a University of the Arts certification in photography covering techniques in composition, studio lighting, darkroom developing and printing. Using skills gained from filmmaking workshops and working closely alongside film directors resulted in the natural transition from photography to video, leading to the undertaking of projects ranging from showreels, to music videos, and events coverage within the entertainment industry. Currently incorporating all of the above, Timothy now freelances as a photographer and videographer by trade, directing video productions for businesses and generating digital images for portfolios, advertising and creative social media content.
Yoana TUZHAROVA
Entrepreneur, performer, artist
Yoana Tuzharova was born in Rousse, Bulgaria in 1986. She works in a broad spectrum of activities
related to visual arts, such as mural arts, mosaic, iconography, painting, graphic, sculpture,
animation and digital arts, video installation, including organizational activities in which she act as
an entrepreneur and a performer of large-scale art projects . In 2009 Yoana reseived a BFA Degeree
from the University Veliko Turnovo Bulgaria, major "Fine Arts", specialty "Muralarts", where she
has participated in group exhibitions, en plein air and teamworks as an assistant artist. In 2012 Yoana
began a second Higher Education at the Muenster Academy of Arts, Germany with a major "Free
Arts". Since 2013 she is at the class of art in public space of Prof. Maik and Dirk Löbbert.
"The fact that I work in different media and styles is part of my self-determination as an artist. The
opportunity to put my own abilities to a new challenge create always a vital spark in me and in my art.``
Philipp KAINDL
Filmmaker, director and scriptwriter
Philipp Kaindl is a filmmaker, director and scriptwriter who lives in Vienna, Austria. He co-founded the NGO Kino5, a platform for independent filmmakers. Philipp believes that learning with and from others, coupled with lots of practice are the keys to refining one's art and craft of film making.
Wayne NAYLOR
Filmmaker
I'm a filmmaker and avid cinema goer who has loved film since I was a child. I am a geek through and through with a passionate love for comic books, TV, technology, video games, music and professional wrestling. When it comes to film, I am consistently seeking out new films to intrigue, inspire and entertain me whether they are shorts or feature length affairs.
Dan FARRELL
Director of Studio Film School
Dan Farrell is a director of Studio Film School, a filmmaking education company based in London. Over the past five years he has worked with more than 3000 young people aged 4-19 to create short films. Away from Studio Film School he has delivered a range of film making projects to children, teenagers and teachers and have written film literacy resources for use in the classroom. Dan is excited to be working on a new short film project, as well as an exciting short film festival event called Fright Flicks.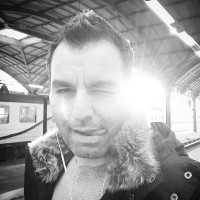 Ufuk BAL
Consultant in innovation and knowledge creation
He currently works as consultant in innovation and knowledge creation research projects with the vision of supporting the development of European society. Ufuk is also a PhD Lecturer in Wroclaw University of Economics and part of the European Youth Forum Pool of Trainers. He also is the CEO at *LAB DRG, linking up design and technology and support the knowledge society in Europe. www.labdrg.eu
Rolands Rekke
Multimedia designer
Videographer/director
Multimedia designer
www.ghettotv.lv
Instagram: @rrekke
Sanda Brūna
Deputy Director Youth Policy
Department of Policy Initiatives and Development
Ministry of Education and Science of the Republic of Latvia
Jury Members of Shining Stars of Europe II
Juncal DIEZ GARCIA
Member of the International Dance Council
Born in Spain in 1990, she combines the personal and professional aptitude in a range of sectors such as management, European Business, Art and Culture, Education and Human rights among others.
Graduated in Business Administration by Cantabria's University, with a diploma in French University Studies by Jean Moulin Lyon 3 (France) in addition to her studies.
Simultaneously she has studied dance starting in Spain, where she has been part of the "Compañia D de Danza" and of the "Joven Ballet of Santander", where she has received classes from well-known dancers as Víctor Ullate, Loipa Araujo, Orlando Salgado and Marta Bosch.
In France she has achieved the "Certificate in Choreographic Studies" with recognition of the judge and a "très bien" grade. She has also upgraded her training abroad with dancers such as Maria Grazia Garofoli, Sébastien Bertaud, Cristina Hammel o Nadine Delemailly.
She is member of the International Dance Council - UNESCO since 2012.
As an athlete, she has competed in Rhythmic Gymnastics in Spain.
She is part of the EUnited initiative, in charge of the Belgium and Spanish campaign - www.eunitednow.eu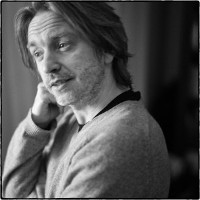 Stéphane Wasila
Cultural Programming and Project Organisation at the 'Centre Culturel de Rencontre Abbaye de Neumünster'
Stéphane holds the title 'Merchant of Art and Cultural mediator' from ICART PARIS.
Domniki Kouitzoglou
Vice-President of the Hellenic National Youth Council
Domniki Kouitzoglou is a really passionate person active in the youth field as a leader at national, European and global level. She has been working for years as a director of live television broadcasts, while continuing her studies on "Development and Economics" at LSE. Simultaneously, she participated in photography and short- documentary movie exhibitions. She recently got elected Vice-President of the Hellenic National Youth Council and currently represents Greece at the European Youth Forum as well as other international youth organizations. And her motto goes like this: "Sharing is caring. Dare to be the executive!"
Mr Nico Simon
President at 'Europa Cinemas' and CEO at Utopia Group of Cinemas
Gabrielle Taillefert
Dancer, Actor, & Political Science Student
Gabrielle was born in Paris in 1995 and grew up in Luxembourg. She has been dancing since the age of 5 and at the age of 13, she decided to dedicate herself fully to acting and studying political sciences. She's currently enrolled in Nancy, France.
Mr Georges Bingen
Representative of the European Commission in Luxembourg
Mr Christoph Schroeder
Head of the Information Office of the European Parliament in Luxembourg
[/vc_column][/vc_row]